About Melinda Atkins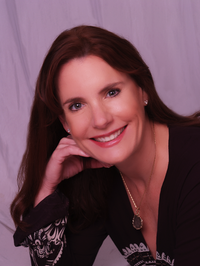 Melinda Atkins, M.ED, E-RYT 500, C-IAYT, is the founder and director of AUM hOMe Shala. She was a member of the first graduating class of the only university-based yoga therapy program in the nation, at Loyola Marymount University in Los Angeles, California. A professional-level yoga teacher (E-RYT 500) with more than 7,500 hours of documented yoga teaching experience, Melinda completed 200 hours of preliminary work in Astanga Yoga before receiving a 500-hour yoga teacher training certification from Kripalu Center for Yoga & Health in Stockbridge, Massachusetts. She was one of the first yoga therapists in Florida to be certified as a yoga therapist by the International Association of Yoga Therapists through their grandfathering process, documenting 2,100 hours of yoga therapy experience.
Diagnosed with scoliosis in her early teens, Melinda began the study of yoga in an effort to avoid back surgery. Her success inspired her to train as a yoga teacher. A shoulder injury in 2008 led her to enter the emerging field of yoga therapy, in which specific yoga postures and pranayama are used to enhance health and combat both the roots and symptoms of disease. That year, she began building AUM's Yoga Therapy Certification program, which now includes two course levels taught by nationally and internationally acclaimed experts in the field and a clinical practicum delivered in partnership with Active Sports Medicine, a physical therapy clinic owned by Dr. Osvaldo Perez, who serves as associate director of AUM's Level I yoga therapy course.
Also a veteran high-school English teacher, Melinda early on recognized yoga's ability to improve students' focus and performance. The yoga curriculum she designed has been taught for more than a decade at a South Florida prep school. She also incorporated yoga as a form of cross-training for student athletic teams. Melinda developed the yoga component of the annual Chill Out program, helping middle and high school students relax and focus in preparation for the FCATs.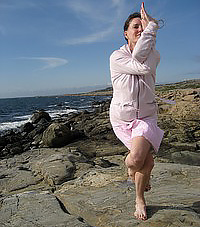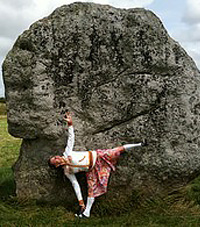 Melinda calls on her background in education, yoga, and yoga therapy to create programs for hospitals, universities, and schools (K–12), and conducts and supervises yoga programs targeting at-risk youth in elementary, middle, and high schools in inner-city Miami. Her work at Miami-Edison Middle School earned her a grant from Kripalu's Rachel Greene Memorial Fund, supporting yoga teachers working in underserved schools. Listed in "Who's Who Among America's Teachers," Melinda holds a B.A. and an M.Ed. degree from the University of Florida, and is a member of the National Yoga Alliance, the Kripalu Yoga Teachers Association (KYTA), and the International Association of Yoga Therapists (IAYT).