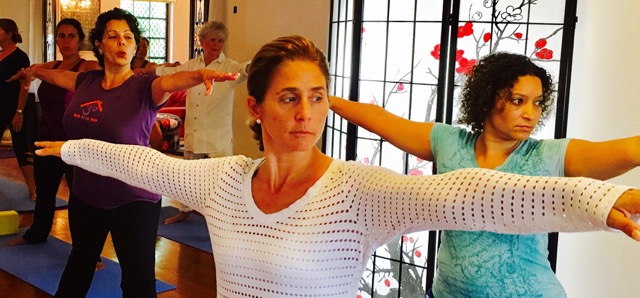 Free Group Classes with AUM's Clinical Yoga Therapists
Experience the healing power of yoga in free group classes on specific topics with AUM's clinical yoga therapists and yoga therapy candidates.
"I love the planning and thought that goes into each session, as well as the skill and the love."
—Bud C.
---
Yoga Therapy and Body Image: Reclaiming and Reconnecting with Your Body
with Rose M. Csekle
Thursdays, 1:00–2:00 pm
January 11
January 18
January 25
February 1
In this series, we'll practice reconnecting with our physical sensations to expand our body awareness. We'll look at how our thoughts, emotions, and actions affect the way we see ourselves, and learn to recognize the difference between internalizing and externalizing our feelings. Reclaiming and honoring our bodies can lead to mindful eating, greater self-acceptance and self-love, and a deeper sense of empowerment.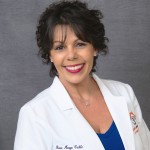 Rose M. Csekle, E-RYT 200, RYT 500, CPT, is a registered yoga teacher and a Clinical Yoga Therapy candidate at Aum, where she recently completed Yoga for Mental Health Advanced Certification. She holds teaching certifications in Qi Gong, Kids Yoga, personal training, and Sound Bowl Healing, and is a massage therapy graduate.
---
Yoga to Address Teen Scoliosis
with Evelyns Gaiti
Thursdays, 4:00–5:00 pm
January 11
January 18
January 25
February 1
Six million Americans are affected by scoliosis, which impacts both girls and boys equally, with onset typically between 10 and 15 years old. Scoliosis compromises the lung capacity, causing pain and distress, limiting range of motion, and creating misalignment. Recent studies by Dr. Loren Fishman and the Columbia College of Physicians and Surgeons in New York City have demonstrated the benefits of yoga (specifically, asymmetrical strengthening as in Side Plank) for specific types of scoliosis. This class series offers an asana sequence designed to significantly improve uneven jutting of the spine and alleviate discomfort. The practice will also build teens' physical strength and flexibility, cultivate their body awareness and enhance mindfulness, and help them stay fit and healthy.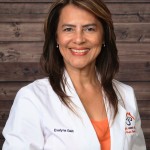 Evelyns Gaiti, E-RYT 200, a Clinical Yoga Therapy candidate at AUM, has been working with children and teenagers for more than 25 years. She was inspired to pursue yoga teacher training when she began offering breathing and postures to kids while working as a developmental therapist, and saw how much they benefited. In addition to her 200-hour certification, Evelyns studied Restorative Yoga with Cindy Lee, Yoga Therapy for Children with Loraine Rushton, Children's Yoga Teacher Training at Karma Kid Yoga, and Yoga Education for Autism Spectrum with Vanessa Khalon, and received her Children's Yoga Teacher Specialist certification at AUM. Evelyns is also certified in Sound Bowl Healing and Reiki Master Natural Healing Method.
---
Therapeutic Benefits of Yoga for Sciatica
with Estefania Mas
Fridays, 11:45 am—12:45 pm
January 12
January 19
January 26
February 2
Sciatic pain can take you to a space of inactivity due to fear of pain. This therapeutic yoga class offers a safe option for those looking to find relief through practices such as muscle relaxation, muscle strengthening, and breathing exercises. Participants must be willing to commit to all four classes in order to experience the benefits of yoga for sciatic pain. E-mail us to reserve your spot.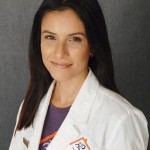 Estefania Mas, E-RYT 200, is a Clinical Yoga Therapy candidate at AUM and a registered yoga teacher at the 500-hour level, with an E-RYT 200 certification. She has studied mindfulness at the Center for Mindful Kids Miami; meditation for awareness with Roy Eugene Davis of the Center for Spiritual Awareness in Atlanta, Georgia; Vipassana meditation; and sound, breathing, and meditation with Pandit Mukesh Desai.
---
Therapeutic Benefits of Yoga for Menopause
with Azita Djahanshahi
Thursdays, 11:45 am–12:45 pm
February 8
February 15
February 22
March 1
Are you in the perimenopause or menopause phase of your life? Consider exploring yoga as a complementary approach to help make this transition with greater health and ease. Yoga, as a mind-body intervention, has been shown to reduce many common menopausal symptoms, such as hot flashes, mood swings, and sleep disturbances. In this series, we utilize supported postures, breathing, and relaxation techniques to address some of the shared concerns for women at menopause and beyond, including stress, bone density loss, and pelvic health.
Therapeutic Benefits of Yoga for Osteoporosis
with Azita Djahanshahi
Fridays, 11:45 am–12:45 pm
March 9
March 16
March 23
April 6
Do you have osteopenia or osteoporosis? Yoga can help you manage the health of your bones. Bones develop strength when they are subjected to a force, through resistance, weight/gravity, or impact. In this therapeutic series, we will use props and the body's own weight to create forces along the bones of the legs, pelvis, and spine to build supportive muscles and help improve bone density.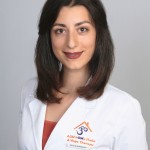 Azita Djahanshahi, RYT-200, discovered yoga after moving to Miami from her home country, Iran, in 2009. Fascinated by the way the practice helped her to more gracefully transition to her new life, she was inspired to continue her study and, in 2013, completed Prana Yoga Teacher Training. Azita is also a restorative yoga teacher and a Clinical Yoga Therapist in training at AUM. Once certified, she envisions creating partnerships with allied health-care professionals to forge integrative therapy plans for a broad array of client needs.
---
Yoga Therapy for Hips, Knees, and Feet
with Carole Amaddio
Fridays, 2:15–3:15 pm
February 9
February 16
February 23
March 2
Experience the healing power of yoga using techniques to enhance the mechanics, mobility, and stability of the ankle, foot, knee, and hip. We will practice asanas to explore the lower kinetic chain and its significance in overall health; discover the relationship between the hips and lower extremities; and learn to recognize and correct misalignment using postures, mindfulness, and movement. These four therapeutic yoga classes will benefit anyone suffering from a hip, knee, ankle, or foot condition, and anyone willing to become more proactive in their own health.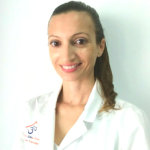 Carole Amaddio, E-RYT 200, RYT 500, has advanced training in Prenatal Yoga, Yoga for MS with the National Multiple Sclerosis Society, Yoga for PTSD with Connected Warriors, and Embodied Yoga Anatomy with Leslie Kaminoff's Breathing Project. Carole is also certified in Ageless Grace, a brain fitness program based on neuroplasticity and cognitive processes. In addition, she is a Licensed Massage Therapist with advanced training in perinatal/infant care and clinical massage for the treatment of soft tissue ailments, postural distortions, and degenerative processes.
---
Yoga Therapy for Transforming Stress
with Grisell Gonzalez
Thursdays, 1:00–2:00 pm
February 8
February 15
February 22
March 1
We tend to view stress as negative—but what if you could control how you see stress and the reaction it creates in your body? In this gentle, therapeutic class, Grisell will focus on asana (postures) and mudras (hand gestures) that can help you change your mindset about stress. Learn how to use these techniques on and off the mat to transform stress into an asset that drives you forward.
Breathe Easy: Pranayama for Mental and Physical Well-Being
with Grisell Gonzalez
Thursdays, 1:00–2:00 pm
March 8
March 15
March 22
March 29
The breath is one of the most important aspects of yoga. In this class, Grisell will explore proper breathing as well as more in-depth pranayama practices (techniques for awareness and control of the movement of breath). She will introduce a different pranayama in each class, and explore how these techniques can support you in postures and throughout your day. Transform your life and your yoga practice through the breath in this gentle, therapeutic class.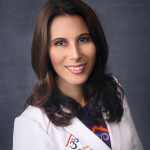 Grisell Gonzalez, RYT 500, is a yoga teacher and a Clinical Yoga Therapy candidate at AUM. Grisell also teaches tai chi, meditation, and Pilates. She has been practicing yoga for more than 20 years. Grisell is passionate about serving and educating her clients and students in their journey to wellness, and empowering them to seek health and joy.
---
Therapeutic Benefits of Prenatal Yoga
with Carlos Villanueva
Saturdays, 3:00–4:00 pm
March 3
March 31
April 1
June 9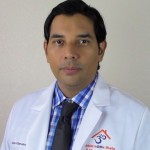 Carlos Villanueva, RYT 500, RPYT, is a 200-hour registered yoga instructor; a prenatal yoga instructor trained through Prenatal Plus Yoga; and a Clinical Yoga Therapist candidate at AUM. In 2015, he completed Trauma-Conscious Yoga Teacher Training with Connected Warriors. Carlos currently teaches beginner and prenatal yoga classes at Energy Yoga and Wellness Center in Doral, Florida.
---
Yoga Therapy for Shoulders, Low Back, and Hips
with Eileen Daley
Saturdays, 4:15–5:15 pm (June 30 class: 3:15–4:15 pm)
March 3
April 7
June 9
June 30
Do you struggle with pain or general tightness in your shoulders, low back, and/or hips? Join Eileen for a body-benefiting class that addresses a variety of health conditions related to these areas, such as sciatica, rotator cuff issues, herniated discs (and other disc issues), postural imbalances like Dowager's Hump, and more. This all-levels class will include stretching and strengthening for the torso and pelvic musculature.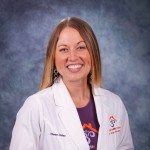 Eileen Daley, RYT 300, specializes in bettering health through yoga therapy and personal training, emphasizing mindful choices and body awareness. A registered yoga teacher and movement coach, Eileen is certified as a personal trainer through the National Academy of Sports Medicine, and is also certified in Chair Yoga, Stand Up Paddleboard Yoga, and Thai Massage.