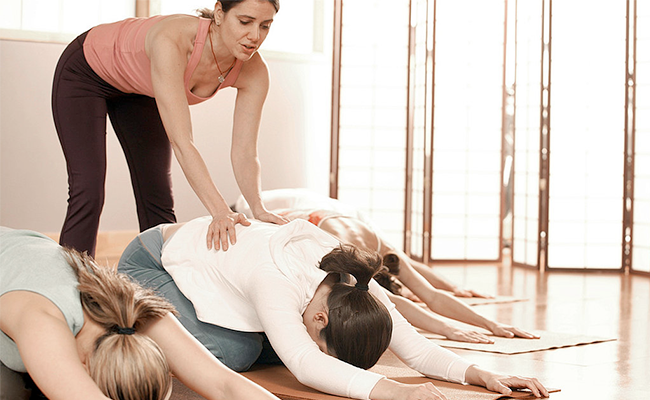 Yoga and Meditation for Corporations and Schools
Provide your employees a personal reprieve with mindfulness, balance, and serenity. Yoga is a perfect way to recharge, get moving, and foster a space of creativity and community. AUM Corporate Classes are tailored to your company's needs and employees' individual levels of ability. Research shows that yoga and meditation reduce stress, and that translates into fewer employee absences, lower health care costs, higher morale and positivity, greater productivity, a more serene work environment, and a stronger community.
AUM teachers come directly to your office or classroom to offer yoga and meditation classes, workshops, and class series. Even a single yoga session can offer powerful benefits. For kids, the benefits of yoga and meditation are endless. Read more about yoga for young people on our Yoga 4 Youth page.
Our Corporate Classes include:
Guided posture, breathing, and meditation techniques, accessible for all levels
Yoga for memory care, back pain, stress management, and more
How science is catching up to the ancient practice of yoga, and validating its impact
Ways to use these tools to improve productivity, communication, and mood in the workplace
Time for Q&A with the teachers.
Contact us for rates and to discuss customizing a yoga and meditation program for your corporation, organization, or school.
Read how companies are boosting the bottom line by creating a culture of wellness in the workplace.
Read how meditation transformed one of San Francisco's toughest schools.
Speaking Engagements
There is so much more to yoga than poses. AUM-trained yoga therapist and instructor Nicole Pisani, RYT 500, will speak to your group or organization about yogic philosophy and history, and yoga's modern-day applications. Topics include:
The eight limbs of yoga
An overview of ancient texts and concepts
The latest scientific studies from leading universities
Why and how scientists believe yoga to be one of the most powerful stress-reducing activities, leading to the relief of major illnesses.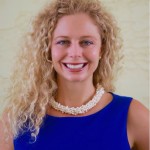 Nicole is a passionate and humorous speaker who weaves in inspiring anecdotes about her clients' yoga journeys. Her experience in the field includes creating health education protocol for Miami Jewish Hospital; designing and implementing yoga therapy protocols for Miami Sports Medicine, a chiropractic and yoga center; and private and group classes throughout the South Florida area. Nicole is a member of the International Association of Yoga Therapists, the Yoga Alliance, and Yoga Gangsters, providing outreach for at-risk youth
Contact us to schedule a corporate class, workshop, or speaking engagement.