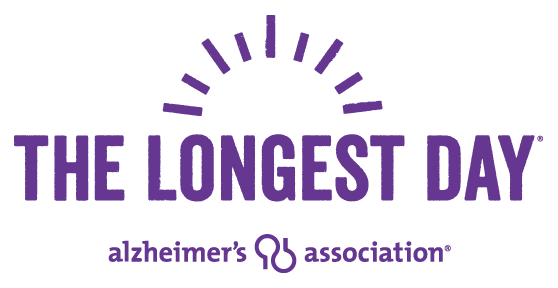 AUM Helps Fight Alzheimer's on June 21
A Day of Yoga Therapy, Meditation, and Hand Drumming for those with early-onset Alzheimer's, dementia, and other cognitive disorders, and their caregivers
11:00 to 3:00 pm
with Melinda Atkins, Leslie Morris, and Sean Dibble
AUM supports The Longest Day®, the Alzheimer's Assocation's national awareness- and fundraising event on June 21, by offering activities that, practiced regularly over time, can help delay the progression of memory disorders and provide strategies for memory improvement.
According to Yoga Journal, recent research suggests that yoga and meditation may play a role in preventing and improving symptoms of Alzheimer's, which is the most common form of dementia and the sixth leading cause of death in the United States. In the first study to suggest that memory loss may be reversed, yoga and meditation were included as part of a complex, 36-point therapeutic program. Another study found that yoga and meditation may help Alzheimer's and dementia patients and their caregivers socialize and feel better.
The research behind drumming as an effective treatment for various symptoms is also increasing. According to Robert Lawrence Friedman, a psychotherapist and author of The Healing Power of the Drum, drumming increases T-cell count and "hemispheric synchronization," where both sides work at the same time. Read more.
Schedule of Classes
11:00 am–12:00 pm: Chair Yoga and Breathing Techniques
12:00–1:00 pm: Yoga Nidra—Progressive Relaxation and Mindfulness
1:00–2:00 pm: Hand Drumming
2:00–3:00 pm: Chair Yoga and Brain Training
This event is funded by a Teaching for Diversity grant awarded by Kripalu Center for Yoga & Health.
Faculty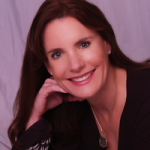 Melinda Atkins, MEd, E-RYT 500C, C-IAYT is the founding director of AUM hOMe Shala, where she trains yoga teachers and yoga therapists. She completed her 500-hour certification at Kripalu Center for Yoga & Health, and received her Clinical Yoga Therapy certification at Loyola Marymount University. Melinda also develops and directs yoga programs for at-risk youth in inner-city Miami schools. She holds a master's degree in education from the University of Florida.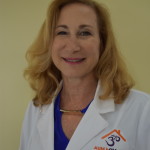 Leslie Morris, MS, CES, RYT, CTTS, is a Clinical Exercise Physiologist certified by the American College of Sports Medicine. She has 37 years of experience providing lifestyle coaching to individuals and groups from prenatal and infants to geriatrics. She spent 25 years of her practice in hospital-based rehabilitation and wellness. Leslie holds a master's degree in Exercise Science and an undergraduate degree in Adapted Physical Education and is a Yoga Alliance–registered yoga instructor who has taught for 19+ years. As a Clinical Yoga Therapy candidate and daughter of parents who suffered from dementia (of the Alzheimer's and the Lewy Bodies type), Leslie has made it her mission to ease the suffering of those afflicted with neurological diseases.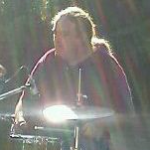 Sean Dibble has been accompanist for the New World School of the Arts dance department since 2000, and also accompanies classes for the Joffrey Ballet during their annual summer residencies in Miami. He has recorded and performed with numerous artists, including Julio Iglesias, Haitian roots music band Ayebombe, and Afro-Brazilian singer Angela Patua.