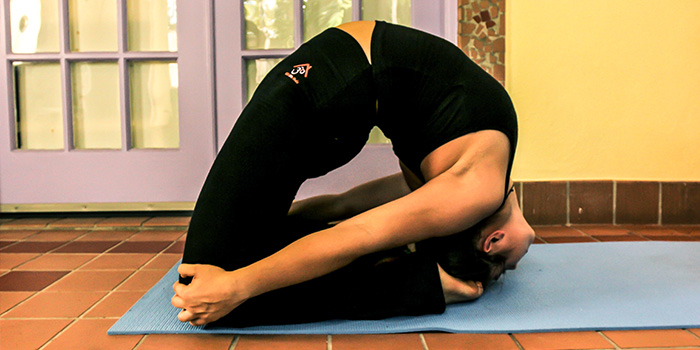 Private Yoga & Yoga Therapy Sessions
Private Yoga Sessions
New to yoga? A few one-on-one sessions with a teacher will help you get comfortable with the practice before attending a class. Private sessions are completely individualized and take into consideration your level of flexibility, fitness, and strength, as well as any injuries or ailments. The practice is designed to meet your specific needs.
Duet or small-group sessions are perfect for couples or friends who want more individualized attention than they'd find in a class environment. This is a great way to meet specific goals and training objectives.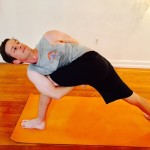 When I started practicing yoga with Melinda at Aum, my body was slowly falling apart. I love running, but years of long runs were taking their toll on my joints. Practicing yoga helped me to learn more about what was going on with my body and figure out some of the hidden issues contributing to my pain. Now I can enjoy running with a greater understanding of how to do it right. More importantly, practicing yoga has made me an all-around healthier individual and played a key role in my push to exercise more and eat healthier. I have dropped 15 pounds as a result. Practicing yoga at Aum will put a spotlight on your health and body, while instilling a positive mindset and mentality.
—Robby Meara
Benefits of Private Sessions
Receive hands-on and verbal adjustments to optimize your posture alignment

Get to know your body's potential and limitations

Learn how to exercise more efficiently

Learn about related aspects such as nutrition, Ayurveda, and lifestyle change

Feel more motivated, mindful, and energized

Experience what it's like to be "at your edge"—the perfect level of challenge

Make the most of your time on the mat
Initial intake session: $125
Private 75-minute session: $100
Package of five sessions: $475
Private 75-minute session for two participants: $130 ($65/per person)
Package of five 75-minute sessions for two participants: $600 ($300/person)
75-minute small-group session (3 or 4 participants): $40/person
Package of five 75-minute small-group sessions (3 or 4 participants): $175/person
Private Yoga Therapy Sessions
Yoga Therapy can assist individuals with health challenges to manage their condition, reduce symptoms, restore balance, and increase vitality. Private sessions address the specific therapeutic needs of the individual with a customized protocol of yoga asanas (postures), breathing, relaxation, and meditation. Beginning with an in-depth intake procedure, the yoga therapist also focuses on lifestyle change to enhance the yoga therapy protocol. A Yoga Therapy session is typically 75 minutes in length.
Initial intake session: $150
Private 75-minute yoga therapy session: $125
Package of five 75-minute Yoga Therapy sessions: $575
Intake Forms
Download a yoga/yoga therapy intake form for adults.
Download a yoga/yoga therapy intake form for adolescents.
To make an appointment or for more information, call 305-441-9441 or e-mail info@aumhomeshala.org.
Initial intake sessions for yoga therapy require an intake application submitted no less than 3 days prior to the appointment to ensure that the yoga therapist has time for review, research, and preparation of a pre-assessment instrument for the individual's condition. Due to the preliminary work involved in a pre-assessment, pre-assessments must be paid in advance. No refunds will be given for cancellations within 24 hours of an appointment.
*Private sessions expire within 180 days of purchase date and cannot be extended.
Private Yoga & Yoga Therapy
Initial Intake session for Private Yoga
Private 75-minute Yoga Session for one
5 Private 75-minute Yoga Sessions for one
Private 75-minute Yoga Session for two
5 Private 75-minute Yoga Sessions for two
Private 75-minute Small Group Yoga Session (3 or 4 participants)
5 Private 75-minute Small Group Yoga Sessions (3 or 4 participants)
Initial Intake Session for Yoga Therapy
Private Yoga Therapy Session
5 Private Yoga Therapy Sessions