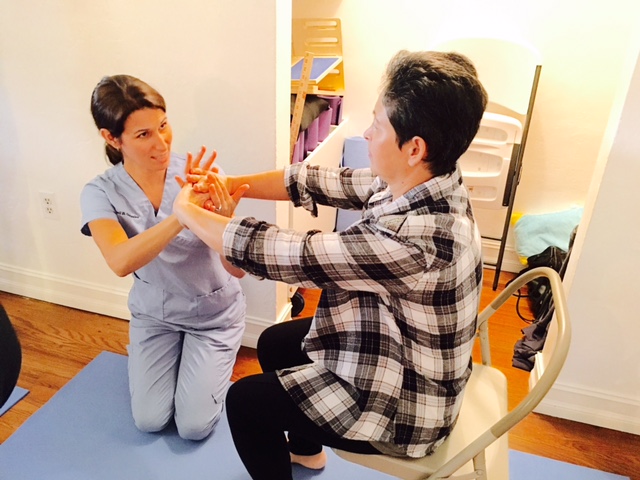 Free Yoga Therapy Sessions for Parkinson's and Other Neuro-motor Degenerative Diseases
New Saturday morning dates and times just added!
AUM-trained yoga therapist Michael Kuang (check out his bio below) will be teaching on the following dates:
Saturday, June 3: 10:00 am–11:00 am
Saturday, June 24: 10:00 am–11:00 am

These classes aim to assist individuals with Parkinson's, multiple sclerosis, and other related health conditions and challenges to manage their condition, reduce symptoms, restore balance, and increase vitality. AUM hOMe Shala has a proven record in designing successful programs using a customized protocol of asanas, breathing, relaxation, and meditation designed to address mobility, balance issues, and chronic pain.
"My teachers are top notch … the best! This is a life-changing program that provides confidence and better physical well-being, and greatly improves my ability to deal with my PD. The love present in this program is amazing." – J. D., participant
E-mail us to sign up, and download an application to complete and bring with you.
Are you a yoga teacher/therapist interested in working with this population?
Next training date is August 5, 2017, 8:30 am–5:30 pm. Trainings are free, but space is limited. E-mail us for more information.
Find out more about our mission, and support our yoga-based outreach initiatives.
Faculty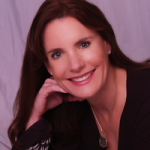 Melinda Atkins, MEd, E-RYT 500C, C-IAYT, is the founding director of AUM hOMe Shala, where she trains yoga teachers and yoga therapists. She completed her 500-hour certification at Kripalu Center for Yoga & Health, and received her Clinical Yoga Therapy certification at Loyola Marymount University. Melinda also develops and directs yoga programs for at-risk youth in inner-city Miami schools. She holds a master's degree in education from the University of Florida.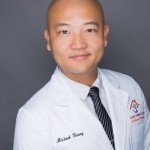 Michael Kuang, CPT, CES, RYT 500, earned his 500-hour yoga teacher certification at AUM and is currently enrolled in AUM's Clinical Yoga Therapy Practicum. The owner of Syphon Fitness in South Florida, Michael was certified as a personal trainer with the National Academy of Sports Medicine in 2007. In 2010, he completed his certification in Corrective Exercise for injury prevention and current injuries. Michael's love for anatomy has inspired him to work specifically with injuries and special health conditions, which require problem solving and unique program designs.

Download an application for Yoga for Parkinson's teacher training.

Please note: The yoga therapy components of our course are based on IAYT accreditation, not derived from our status as an RYS® with Yoga Alliance Registry.