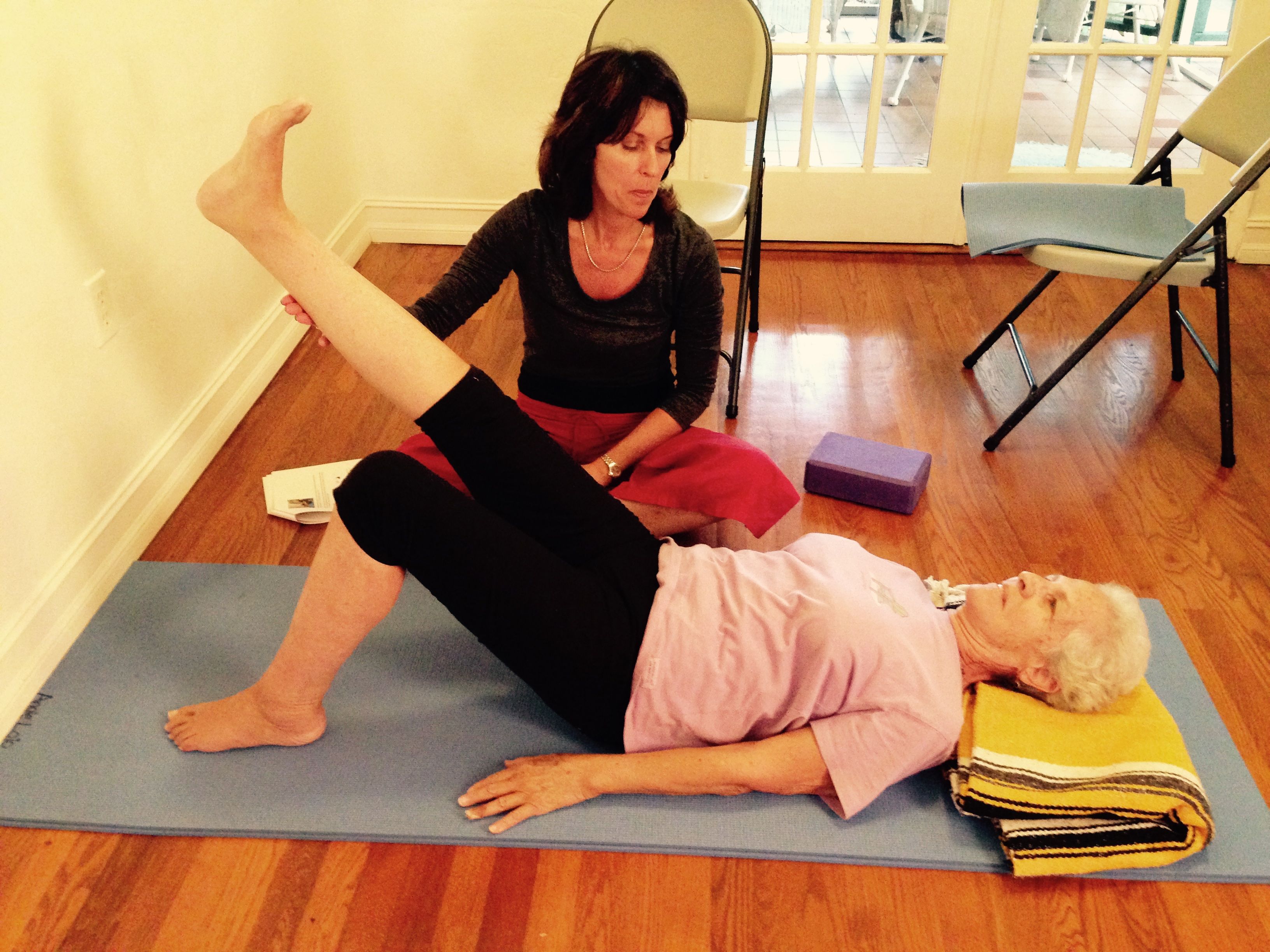 Yoga Therapy Community Clinic
Open Saturdays from 10:00 am to 3:00 pm.
Want to experience yoga therapy? Come work with our yoga therapist trainees and their supervisors to see how yoga-based protocols can help you. Our community clinics are open to everyone who can commit to attending six clinic sessions within a two-month period. Each appointment is about one hour long, and you will receive an individualized treatment plan. All sessions are free.
"Yoga therapy taught me how to communicate with my own body. I can now alleviate pain as well as prevent it from returning—something I could never do before." —V. Colom
"Before I started, I was full of fear and was unable to move. Now I can move in a chair. [Yoga therapy] helped to improve my flexibility and mobility. No fear! Thank you, I am very grateful!" —Haydee C.
"Since I began yoga therapy, have experienced increased phyical, emotional, and spiritual well-being. I believe that healing my physical injury has allowed for the all around effects of well-being, and my experience serves as a testimony to the mind-body connection."
Our yoga therapists have worked with the following conditions:
Spinal cord injuries
Severe scoliosis
Parkinson's
Foot issues
Shoulder conditions
MS
Breast cancer survivors
Fibromyalgia
Respiratory conditions
and more!
Download an application for our Yoga Therapy Community Clinic.
"I have made more progress here than I have in the last seven years." — M. Butler
"I have no insurance and Medicaid will not cover the therapies I need. This was truly a blessing. My life is better because of the yoga therapy I received. And, as a yogi, it was so educational. Thank you, thank you, thank you!" —Rose C.
NEW: Free Yoga Therapy Sessions for Those with Parkinson's and Other Neuro-motor Degenerative Diseases. Find out more.
Please note: The yoga therapy components of our course are based on IAYT accreditation, not derived from our status as an RYS® with Yoga Alliance Registry.