Support the Shala on Give Miami Day
Give Miami Day is the biggest annual giving event in the Southeast United States. This year, the movement will again ignite Greater Miami for 24 hours on November 16. Last year, Give Miami Day raised $9.1 million for more than 660 local nonprofits—including the Shala—from more than 19,000 donors spanning the city, nation and globe.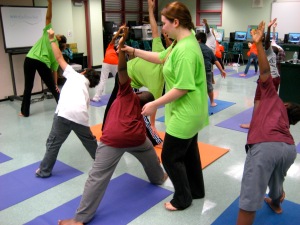 Give Miami Day allows all individuals in our community to make a philanthropic impact by collectively supporting our local nonprofit organizations. Twenty-four hours of giving begins at 12:00 a.m. November 16 and ends at 12:00 a.m. on November 17, 2016. Throughout the day, individuals may view online profiles of more than 600 nonprofit organizations serving Miami-Dade County and make a charitable gift. The Miami Foundation and its partners will maximize the community's generosity by making a bonus gift for every donation between $25 and $10,000 received on November 17.
If you are one of the many who have found community and healing at the Shala, we hope you will join others in leveraging your donation dollars to help support our work—with schoolchildren, adolescents, and those suffering from chronic pain, Parkinson's, and other degenerative diseases. As a nonprofit, we depend on your support and generosity! Thank you for helping us create a happier, healthier community through yoga!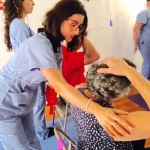 The Miami Foundation is a federally registered 501(c)(3) community foundation and, under the Internal Revenue Code, community foundations are authorized to administer funds on behalf of approved and registered nonprofits. These nonprofits are tax-exempt under the IRS' determination letter to The Miami Foundation and, thus, the tax-exempt status of AUM Home Shala is established on the basis of the IRS' determination letter to The Miami Foundation, Inc.
The Miami Foundation complies with the Solicitation and Contributions Act. Contributions are deductible to the extent of the law. A copy of the official registration and financial information may be obtained from the Division of Consumer Services by calling toll-free (1-800-435-7352) within the state. Registration does not imply endorsement, approval, or recommendation by the state.