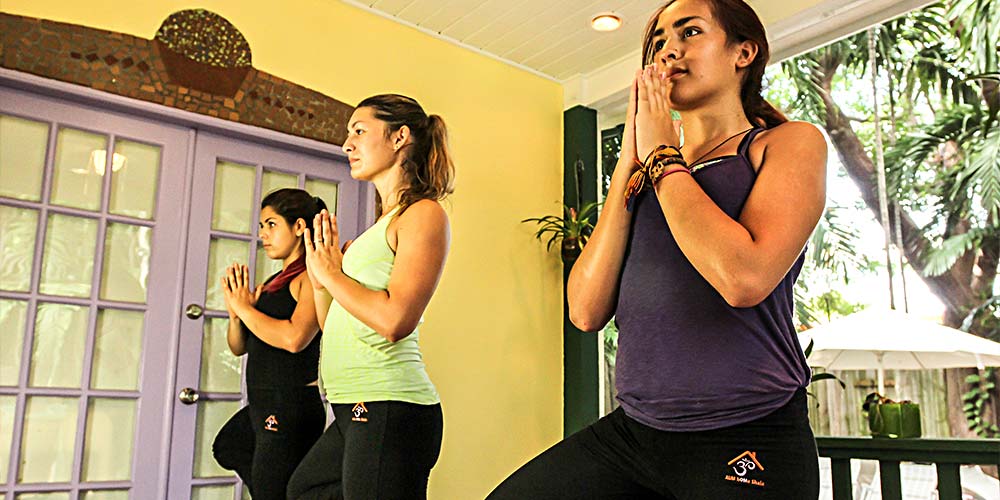 200-Hour Yoga Teacher Training
Two Ways to Do YTT:
Summer Monthlong: June 30–July 21
Summer and Fall Independent Study: Enrolling now; e-mail us for details.
Whether you enroll in our summer intensive or create your own schedule with our fall independent study, what makes our training special is our amazing faculty, who bring expertise from many different traditions and facets of yoga. Along with a foundational asana series, you'll study how yoga affects mental health, the respiratory system, and more.
Not only do you learn everything you need to confidently teach a powerful and transformative mixed-level yoga class, you also get training and practice in teaching yoga to diverse populations. Our graduates work in wellness centers, schools, universities, and hospitals, as well as studios and gyms.

Graduates are eligible for Registered Yoga Teacher (RYT®) designation with the Yoga Alliance.
Our comprehensive training covers:
Astanga Primary Series, Hatha, Kripalu-style
Personalized instruction and Mentoring
Yoga 4 Youth and/or Specific Populations
Pranayama (breathing) techniques
Teaching with simple, concise language
Safe, effective adjustments of asanas
Introduction to the Therapeutic Benefits of Yoga
"In the field" hands-on training opportunities
Complex sequences designed for moderate to vigorous physical activity (MVPA)
Business of Yoga unit
Textbooks, materials, and 500-page AUM hOMe Shala Teachers Manual
Continued support after you graduate: Mentoring and teaching opportunities at the Shala and in our outreach programs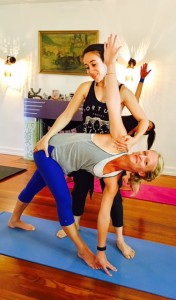 Total hours: 200 (182 contact hours, 20 non-contact hours)
We'll waive the $50 application fee when you register for independent study by July 15.
Tuition for Monthlong Intensive: $3,575. Includes books, materials, and AUM hOMe Shala Teacher Manual. Coursework must be completed within one year.

Payment Plan for Monthlong Intensive: $1837.50 down payment; balance due upon completion of 70 Hours.

Tuition for Independent study: $3,575. Includes books, materials, and AUM hOMe Shala Teacher Manual. Coursework must be completed within one year.

Two Payment Plan Options for Independent Study:
3-payment plan (with no service fee if paid in full by course start date): 3 installments of $1,191.67, due July 1, August 1, September 15
2-payment plan: $1837.50 upon enrollment; balance of $1837.50 to be paid upon completion of first 70 contact hours (service fee of $100 included)
Download a 200-Hour Yoga Teacher Training Application.
Cancellation policy: If you cancel 3 weeks prior to the program, you will receive a full refund minus a $100 nonrefundable processing fee. If you cancel between 3 weeks and 1 week prior to the program, you will receive a refund of half the tuition, minus the $100 non-refundable processing fee. Cancellations less than 1 weeks prior to the program are non-refundable.
Faculty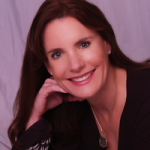 Melinda Atkins, MEd, E-RYT 500C, C-IAYT is the founding director of AUM hOMe Shala, where she trains yoga teachers and yoga therapists. She completed her 500-hour certification at Kripalu Center for Yoga & Health, and received her Clinical Yoga Therapy certification at Loyola Marymount University. Melinda also develops and directs yoga programs for at-risk youth in inner-city Miami schools. She holds a master's degree in education from the University of Florida.
Anthony Connell, E-RYT 500, C-IAYT, began his yoga journey at the age of 16, to help heal the effects of a genetic illness. He holds a 500-hour yoga teacher training certification and works with volunteers in AUM's Community Clinic. Anthony teaches for AUM's annual Chill Out program in inner-city schools, and also teaches yoga in after-school programs. He is a graduate of Florida International University with a B.A. in psychology.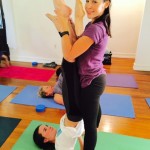 Bea Maldonado is a graduate of AUM's Yoga Teacher Training and the Assistant Lead Teacher for the Shala's Yoga Therapy classes at the Frost Museum of Science, where we offer free weekly classes for museum employees. A student in our Clinical Yoga Therapy program, Bea is also an engineer, a tutor and interpreter for AUM's non-English speaking students, and a mother of two.
Summer Monthlong Intensive
2-Payment Plan for Summer Monthlong Intensive
3-Payment plan installment for Independent Study
2-payment plan installment for Independent Study