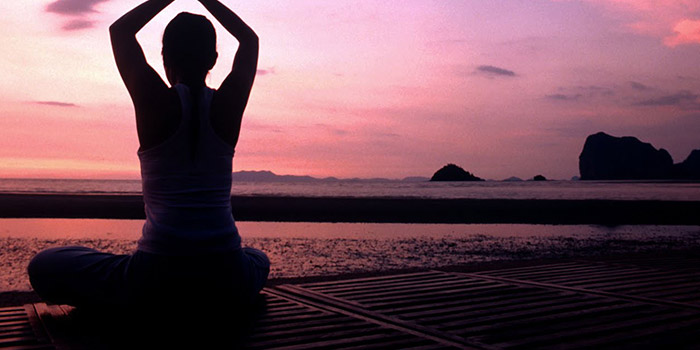 Therapeutic Benefits of Yoga for Mental Health Certification Course, August 2017
with Ghada Osman, PhD, LMFT, PYT, E-RYT 500, C-IAYT
We are thrilled to be expanding our 40-hour certification training to encompass 100 hours of training, open to certified yoga teachers who are new to the course, as well as AUM's enrolled Yoga Therapy students and those who took the 2016 certification training!
Days two and three are included as part of AUM's Clinical Yoga Therapy and Bridge Programs; enrolled students receive discounted tuition for the Basic or Advanced Certification.
Choose from two certification options:
Basic Certification: 40-hour certification; includes onsite instruction August 19–22 (8:30 am–5:30 pm each day) and independent online study August 22–September 3
Advanced Certification: 100-hour certification; includes onsite instruction August 19–22 and August 26–27 (8:30 am–5:30 pm each day) and independent online study August 14–18 and August 22–September 3
Students who completed the 40-Hour Basic Certification in 2016 may count those hours towards the 100-Hour Advanced Certification.
This in-depth training with Ghada Osman, a Harvard-educated PhD, psychotherapist, yoga therapist, and yoga teacher, offers a comprehensive understanding of how yoga can effect positive change across a wide spectrum of mental health challenges and disorders. Content areas include:
Understanding the philosophy and science behind yoga's effect on mental health
Overview of mental health conditions, the role of the therapist, and the models of human development as they relate to psychological well-being
Assessing a client's readiness for working with therapeutic yoga
Breaking down the components of yoga therapy into asana, pranayama, mudras, bandhas, dhyana, and developing witness consciousness
Applying a straightforward, yet comprehensive three-pronged approach to working with yoga for mental health
Developing protocols to work with clients experiencing symptoms of depression, anxiety disorders, trauma, PTSD, ADHD, addiction, eating disorders, and body image.
Please note: This course is limited to 16 students. A manual is included for students pursuing certification.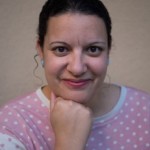 Ghada Osman, PhD, LMFT, C-IAYT, E-RYT 500, is a licensed psychotherapist, yoga teacher, yoga therapist and AFAA-certified aerobics instructor who has worked with a wide range of populations, from college students to hospice patients. In her private practice, her specialties include helping clients work with anxiety and depressive disorders, eating disorders, trauma, grief and loss, and chronic/ serious physical illness. Ghada has been certified as a yoga therapist by the International Association of Yoga Therapy, and she completed her 500-hour yoga teacher training at the Kripalu Center for Yoga & Health. A Professor Emerita at San Diego State University, she holds a doctorate degree from Harvard University and a Master's in psychology from Chapman University.
Pricing Structure
Basic Certification: $840
Basic Certification for Enrolled Students: $640
Advanced Certification for 40-Hour Certified Teachers: $950
Advanced Certification: $1,640
Advanced Certification for Enrolled Students: $1,300
Cancellation policy: If you cancel 3 weeks prior to the program, you will receive a full refund minus a $100 nonrefundable processing fee. If you cancel between 3 weeks and 1 week prior to the program, you will receive a refund of half the tuition, minus the $100 non-refundable processing fee. Cancellations less than 1 weeks prior to the program are non-refundable.
Tuition for Basic Certification
Tuition for Basic Certification for Enrolled Students
Tuition for Advanced Certification for 40-Hour Certified Teachers
Tuition for Advanced Certification
Tuition for Advanced Certification for Enrolled Students