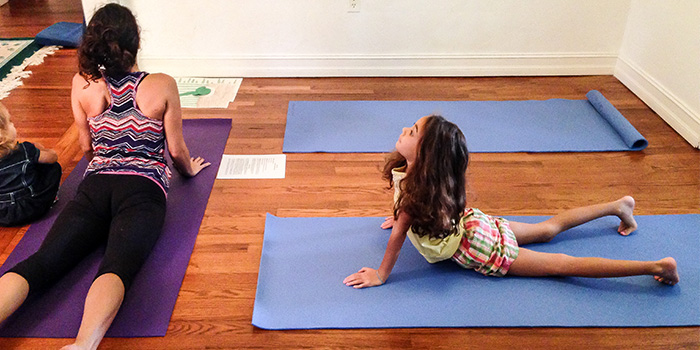 Children's Yoga Specialist Training
95-hour Yoga Alliance–approved training with Melinda Atkins, E-RYT 500, C-IAYT, CYS, MEd; Tony Connell, E-RYT 500, C-IAYT; and Christian Atkins, PA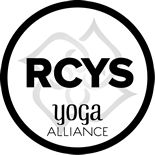 Train to become a Children's Yoga Specialist and start making a difference in kids' lives immediately. Our comprehensive training includes an in-the-field component, as we conduct a 12-week yoga program to combat FCAT test stress in a Miami-Dade County Title I public school.
AUM and CYS Training Director Melinda Atkins developed the yoga component of the annual Chill Out yoga program, helping elementary, middle, and high school students relax and focus in preparation for the FCATs. The program, which was supported by a Rachel Greene Memorial Fund grant from Kripalu Center for Yoga & Health, has had success not only in reducing stress among middle schoolers, but also in improving their test scores. Melinda also developed a yoga curriculum for a South Florida prep school, which has been taught there for more than a decade.
This year, the Dade County school system has asked us to work with their students for three full months, leading up to the FCAT, during FCAT administration, and following the FCAT. Join us and learn how to work effectively with diverse student populations, so you can start your own yoga program for children—for Title I schools, after-school programs, special events, even birthday parties!
Yoga positively impacts kids' scholastic and emotional development. Our Children's Yoga Specialist training prepares you to work with youth aged 2 to 18, with a special emphasis on adolescents (middle and high school students). The benefits of yoga for children and youth include improved focus and discipline and enhanced self-awareness, self-regulation, and self-esteem—leading to happier, healthier, more productive lives at home, in the classroom, and beyond.
Come discover your authentic, compassionate voice as a Children's Yoga Specialist as you learn:
Safe and creative methods for making yoga fun for all youth age groups, including stories, group poses, themes, and yoga games
Trust-building partner yoga poses for teamwork and community
Childhood through adolescent (3 to 18 years) anatomy
Breathing and meditation techniques suitable for youth
Guided relaxation for children and adolescents
How to structure and deliver age-appropriate classes
Class management tips for harnessing kids' energy, and ways to give them constructive feedback
How to adapt yoga for children with special needs
Ways to promote your children's yoga business.
Next training dates to be announced.
Course requirements, schedules, and tuition are subject to change, and additional fees may be incurred for books and materials. In the event of under-enrollment, we reserve the right to cancel a program and refund student tuition.
Download a Children's Yoga Specialist Training application.
Questions? Contact us.