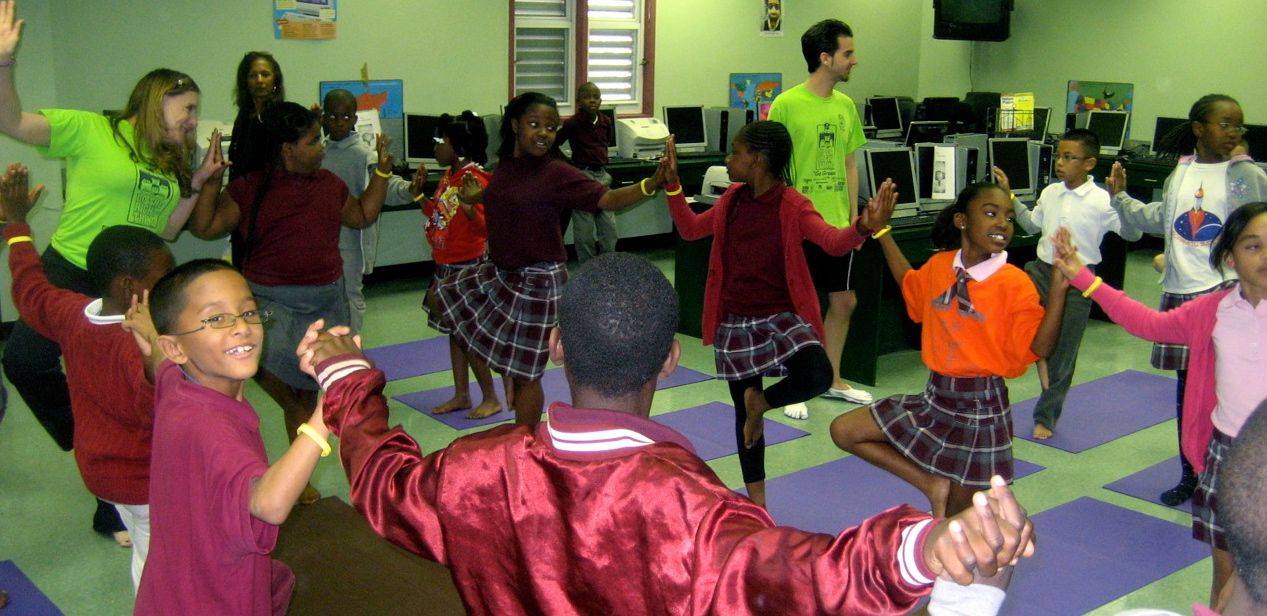 Support Our Mission
Our Mission
With a focus on "unity in diversity" and the acceptance of different approaches to yoga, AUM hOMe Shala's mission is to promote knowledge of the therapeutic benefits of yoga, through teaching, research, and training yoga teachers and yoga therapists. Committed to helping usher in a new era of peace, we strive to encourage people of all ages and abilities—including children, adolescents, those with disabilities or chronic health conditions, and other underserved populations—to embrace the practice of yoga as a basis for both individual health and a revitalized society.
As a 501(c) 3 nonprofit, we further our mission, which is non-discriminatory and ecumenical in nature, through the expansion and development of programming, trainings, community clinics, symposiums, and outreach initiatives in universities, schools, and health-care facilities—all aimed at shifting paradigms through the use of yoga, yoga therapy, and meditation.
Our Story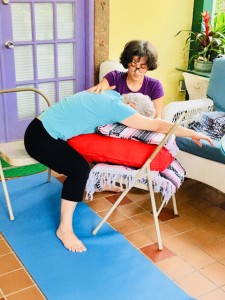 Diagnosed with scoliosis in her early teens, AUM founder and director Melinda Atkins began the study of yoga in an effort to avoid back surgery. Her success inspired her to train as a yoga teacher.
A shoulder injury in 2008 led her to enter the emerging field of yoga therapy, in which specific yoga postures and pranayama are used to enhance health and combat both the roots and symptoms of disease.
That year, Melinda began building AUM's Yoga Therapy Certification program. As part of the program, Melinda, alongside her faculty and yoga therapists-in-training, launches a free community clinic, offering yoga therapy sessions at no charge for the Miami community.
With the help of grants from the Parkinson Foundation and Kripalu Center for Yoga & Health, among others, we have continued to expand our free offerings, with the goal of sharing the healing power of yoga with as many people as possible.
Your gift makes a real difference in people's lives. Please donate today.
What We Do
Today, AUM is deeply committed to offering free yoga therapy programming for people of all ages who are dealing with a wide range of chronic diseases and disabilities, including:
In addition, we are creating the yoga therapists of the future—compassionate, knowledgeable practitioners who have a myriad of safe, scientifically validated, yoga-based tools at their disposal to support clients and work closely with medical professionals.
We also continue to create and deliver curriculum designed to build stress resilience and self-regulation skills for middle and high school students in Miami public schools.
How You Can Help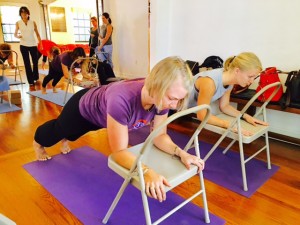 Tuition for our training programs does not cover the free offerings we provide for the community. We depend on the generosity of our donors to enable us to continue sharing the gifts of yoga with people of all ages.
Donate now to directly support free classes for our community.
AUM hOMe Shala is a registered 501(c)3 nonprofit charitable organization. A copy of the official registration and financial information may be obtained from the division of consumer services by calling toll-free within the state. Registration does not imply endorsement, approval, or recommendation by the state.