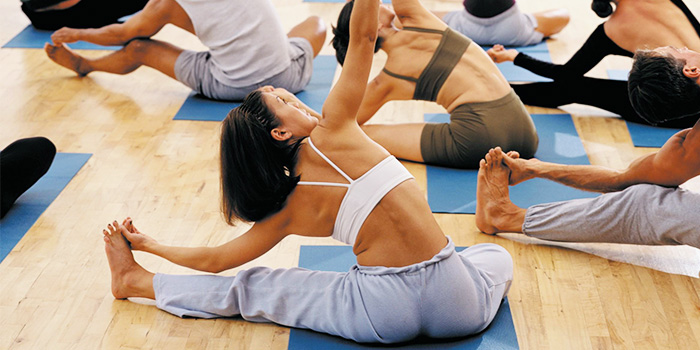 Yoga for Osteoporosis Certification, with Loren Fishman, October 5-8
Space is limited—register early! Early Bird Discount through March 1st; save $125.
This course includes 20 classroom hours and a 20-hour online component via Yoga U.
On-site dates at AUM:
Friday, October 5: 7:00–9:00 pm
Saturday, October 6: 9:00 am–5:00 pm
Sunday, October 7: 9:00 am–5:00 pm
Monday, October 8: 9:00 am–4:00 pm
Peer-reviewed research shows that yoga can help build bone density and reverse osteopenia and osteoporosis. Given the increasing number of older students coming to yoga classes, teachers need solid, evidence-based training in order to effectively serve these students. Dr. Fishman's Method, consisting of 12 poses, has been proven to increase bone density for students with osteoporosis or osteopenia, and to prevent bone loss in those without those diagnoses. This method is the subject of the training, which includes 20 hours of prerequisite online material covering the science and yoga practices involved, plus 20 hours of in-person instruction in how to teach the poses.
Graduates of the course will be certified to teach Dr. Fishman's Method. You will learn how to prepare new students to practice safely, and how to adapt the 12 poses for any level of student. Those who want this knowledge but are not intending to teach are also welcome to attend the training. Dr. Fishman's and Ellen Saltonstall's book Yoga for Osteoporosis is good preparation for the course.
The 12 poses are Vrksasana, Utthita Trikonasana, Virabhadrasana 2, Parsvakonasana, Parivrrta Trikonasana, Shalabhasana, Setubandhasana, Supta Padangusthasana 1 and 2, Maricyasana 3, Ardha Matsyendrasana, and Savasana. We will also teach several preparation and warm-up poses to support the proper alignment of the twelve poses, and guidelines for sequences to be used for ongoing classes. During the 20-hour live workshop, students practice the poses, they practice teach with each other, and they demonstrate their teaching to the presenters at the end of the weekend, as required for certification.
Please note: Certification in Dr. Fishman's Method is awarded to those who complete the entire 40-hour training with passing grades on the two tests (one online and one live teaching) plus five years of yoga teaching. Those who attend the entire course and pass both tests but have been teaching less than five years will be awarded Registered Teacher status, which will automatically convert to Certified Teacher when they complete five years of teaching. Certified teachers are listed on Dr. Fishman's website, sciatica.org.
Read an interview with Dr. Loren Fishman on yoga for bone health.
Early Bird Tuition (including the Yoga U component): $1,275
Layaway Payment Plan: Tuition can be paid as 4 monthly payments of $350.
Cancellation policy: If you cancel 3 weeks prior to the program, you will receive a full refund minus a $100 nonrefundable processing fee. If you cancel between 3 weeks and 1 week prior to the program, you will receive a refund of half the tuition, minus the $100 nonrefundable processing fee. Cancellations less than 1 weeks prior to the program are nonrefundable.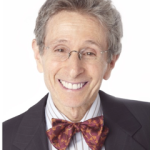 Loren M. Fishman, MD, B.Phil (oxen.), graduated from Christ Church, Oxford, and spent the year 1973 with B. K. S. Iyengar in Pune, India. He went on to Rush Presbyterian St. Luke's Medical School, in a Tufts-Harvard Residency program, and served as Chief Resident at the Albert Einstein College of Medicine. Loren has written and edited more than 95 academic articles and chapters, and 12 books, including the best-selling Yoga for Osteoporosis and Yoga for Arthritis (W.W. Norton), with Ellen Saltonstall, Yoga and Multiple Sclerosis with Eric Small, and Healing Yoga–Yoga Cures for 20 Common Conditions. Dr. Fishman has a private practice in Manhattan and is on staff at Columbia College of Physicians and Surgeons.
Early Bird Tuition through March 1 (save $125)