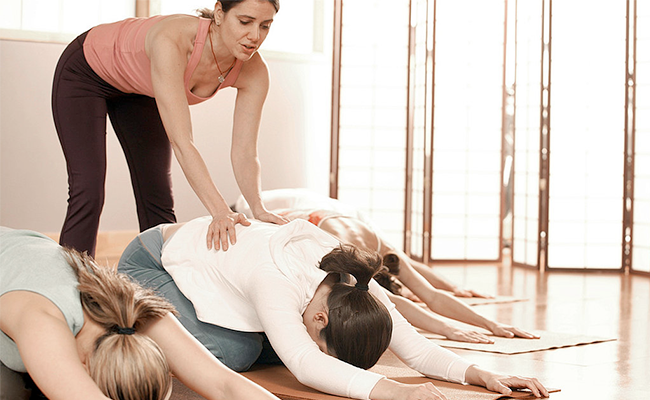 Therapeutic Benefits of Yoga for Cancer and Chronic Illness, March 15-18, 2018
with Kathleen Ross-Allee, E-RYT 500, CYT, ACE, C-IAYT
The 4-day certification course runs March 15–18; March 17 and 18 are required for enrolled Clinical Yoga Therapy students.
Early Bird Tuition through February 26!
Hours:8:30 am–4:30 pm each day
Yoga Therapy is fast becoming an integral part of the healing team for cancer patients and their families. This course is designed to support yoga therapists as they begin to explore career opportunities. We will identify the different approaches to offering yoga therapy as an adjunct tool for healing in the cancer journey, and you'll learn how to take this knowledge and apply it directly toward establishing classes and clients, and creating relationships within the medical and support communities. Come learn how to bring your heart and passion into clinical world in a way that will effect real change.
We will examine templates, checklists, and resources to help a yoga therapist build a solid reputation as a respected professional, coupled with the skills necessary to build a successful career. We will look at identifying specific protocols (asana, pranayama, meditation, imagery, SOAP Notes, client intakes) as they apply to individual cancers and treatment plans. Students will also have the opportunity to design sample classes for specific populations, taking into account their specific needs.
Many medical professionals are becoming aware of the benefits of yoga for their patients, but do not yet have the time or experience needed to implement a program. We will examine different challenges and solutions a yoga therapist will encounter when working with members of the different stakeholder groups, such as integrative teams in a hospital, drop-in clinics, in-home settings, caregivers, and cancer support community outreach personnel.
We'll also look at how to develop different programs designed for specific cancer populations (e.g., breast cancer, lymphoma, prostate, bone cancer), as well as general yoga therapy for cancer support, and see how they each have their advantages. You will learn how to navigate the healthcare system, and gain tools to empower you in decision-making, and get ideas about how to build programs in your own communities and for specific situations.
Yoga therapists will also learn how to create a sense of empowerment in your clients by building their body awareness before, during, and after treatment. Using the tools of yoga as it relates to the whole body will help you to support clients during every phase of cancer treatment and recovery.
You will learn:
How cancer studies, statistics, and research can be helpful in adapting yoga for cancer patients, and how to develop strategies to remain current when new research emerges
Medical information regarding types of conditions that might accompany treatment and how to apply yoga's therapeutic benefits to support the patient
Ways to address the challenges of offering yoga in a group setting (especially in hospitals) for cancer patients currently in treatment and post-treatment
How to expertly join the treatment team and present and discuss patients with doctors, oncologists, nurses, and other health-care professionals, with the use of client intake forms and SOAP notes to create a seamless team of support for your clients.
Mentoring time may be scheduled for any student who wishes to review the particulars of their individual practice.
Early Bird Tuition for the 4-day certification course for non-enrolled students: $630 through February 10 (save $65).
Early Bird Tuition for the 2-day program for Enrolled Students: $315 through February 10 (save $30).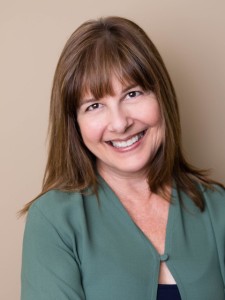 Kathleen Ross-Allee, E-RYT 500, CYT, ACE, C-IAYT, is a certified yoga therapist and fitness trainer with more than 25 years of experience as a health and wellness expert. She is the managing director of the Loyola Marymount University Yoga Therapy Rx programs (the first university accredited program in the United States) where she also earned her credentials as a yoga therapist.
Kathleen has developed yoga therapy programs to support cancer treatment at Cedars-Sinai/Tower Hematology, USC/Norris Cancer Hospital, Vantage Oncology, and Tower Cancer Research Foundation, where she continues to teach ongoing classes. She also teaches a weekly gentle yoga therapy class for people with Parkinson's disease, which she offers free to patients and caregivers at Liberation Yoga in Los Angeles.
Kathleen also teaches privately, at yoga studios, and for corporations throughout southern California. Combining her knowledge of fitness, illness/injury rehabilitation, and yoga, she offers a unique perspective that is complemented by her philosophy of making yoga and fitness safe, enjoyable, and accessible for all.
Cancellation policy: If you cancel 3 weeks prior to the program, you will receive a full refund minus a $100 nonrefundable processing fee. If you cancel between 3 weeks and 1 week prior to the program, you will receive a refund of half the tuition, minus the $100 non-refundable processing fee. Cancellations less than 1 weeks prior to the program are non-refundable.
Early Bird Tuition for 4-day course through February 26 (save $65)
Early Bird Tuition for enrolled students through February 26 (save $30)