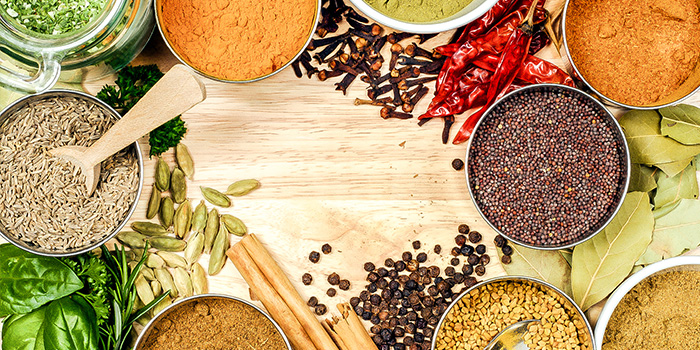 Ayurvedic Wisdom for Digestion, April 22-23
with Melinda Atkins and Jesus Caballero
18 contact hours, 5 non-contact hours
Saturday, April 22, and Sunday, April 23: 8:30 am–5:30 pm each day
Class Outline
The Three Doshas: An Overview
Dietary Key Concepts: Agni, Ama, Satmya
Overview of the Digestive System
The Theory of the Six Tastes
Recommended Diet for Your Dosha
Ayurvedic Dietary Principles
The Art of Eating: wrong food combinations, antidoting, eating out
Food Legends: Should you or should you not eat them?
The World of Spices
Creating a Menu—according to each dosha and season
Cleansing the Digestive Tract—from fasting to a digestive reset
Practicums: Making ghee, ginger pickle, lassi, and kitchari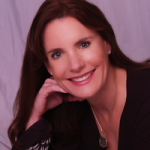 Melinda Atkins, M.ED, E-RYT 500C, C-IAYT, is the founding director of AUM hOMe Shala, where she trains yoga teachers and yoga therapists. She completed her Professional Level training at Kripalu and received her Clinical Yoga Therapy certification at Loyola Marymount University. Her yoga therapy practice focuses on those with MS and other chronic conditions and disabilities. Melinda also develops and directs yoga programs for at-risk youth in inner-city Miami schools. She holds a master's degree in education from the University of Florida.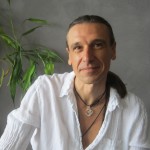 Jesus Caballero, CAP, RYT 200, LMT, has been involved in the art of healing and inner development for more than 15 years. He used Ayurveda to recover from a long-standing illness and was inspired to devote his life to its study and dissemination. Jesus was certified as an Ayurvedic Health Practitioner by the Ayurvedic Institute in New Mexico, and also studied with David Frawley and with Ayurvedic doctors in India. Jesus is also a 200-hour yoga teacher, certified Panchakarma practitioner, certified massage therapist, Reiki master, and meditation and pranayama instructor.
Cancellation policy: If you cancel 3 weeks prior to the program, you will receive a full refund minus a $100 nonrefundable processing fee. If you cancel between 3 weeks and 1 week prior to the program, you will receive a refund of half the tuition, minus the $100 non-refundable processing fee. Cancellations less than 1 weeks prior to the program are non-refundable.